Custodial Data Integrations
Updating a Custodian ID
How to add a custodian ID to a new advisor added or change ID's.
Hover over your initials and select Settings.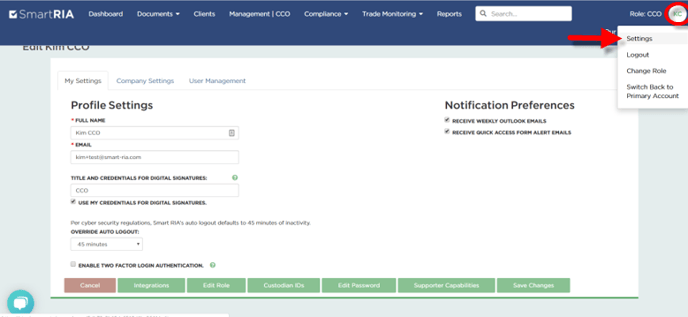 Click the Custodian Id's button.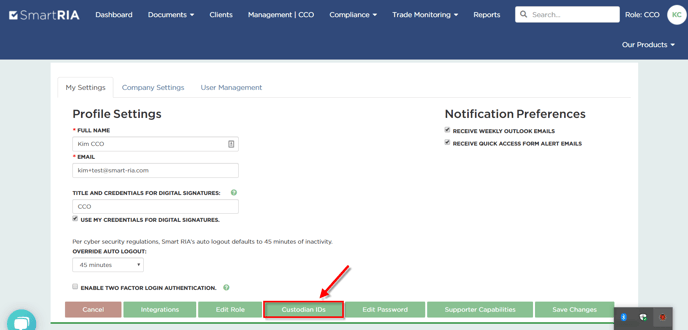 Choose the advisor you want to update and click the Submit button.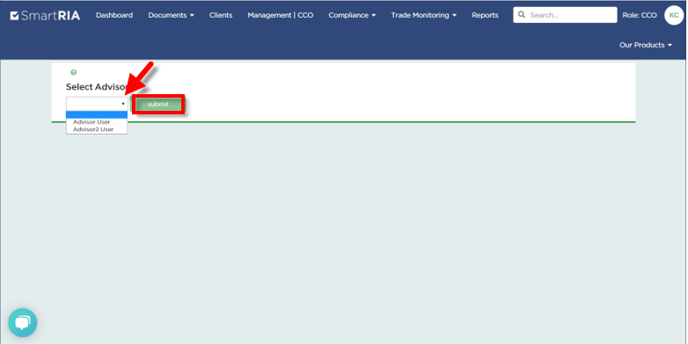 Enter or change custodian IDs for the advisor and click the Update Advisor Ids button.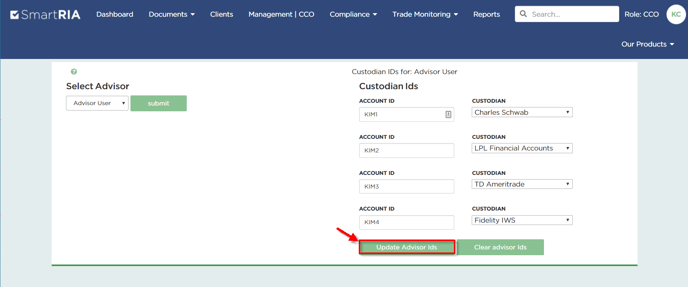 Notes: You will see the previous advisor's IDs until you click the Submit button.