A brief description of state registration alerts
The state registration alerts act as reminders, and are generated based on
the state your company operates out of, and
the De Minimis Rule of client households
All new companies will have an alert generated to register in their state. As clients and client households are added with varying state addresses, alerts will be generated to remind users when they hit the de minimis rule in each state.
When a user registers in a state, they will want to update Smart RIA by going to Settings >> Company Settings and selecting the state(s) registered.
Alerts can then be dismissed.
Note: If an alert is dismissed, but the company settings have not been updated, the alert will regenerate the next day.

From your CCO role, hover over your initials and select Settings in the drop down.
Once in your settings, you will need to choose the Company Settings tab.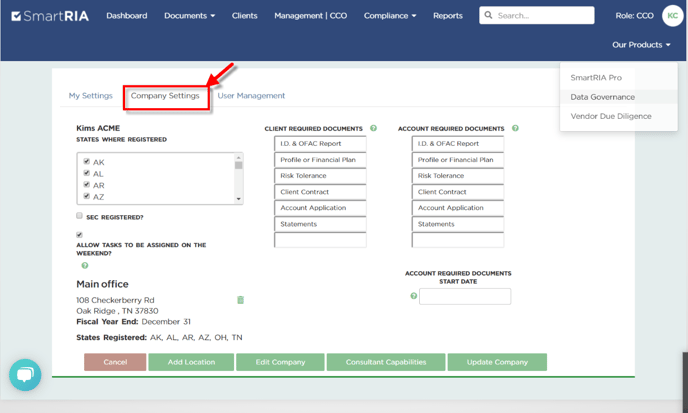 Check each state for which you are registered.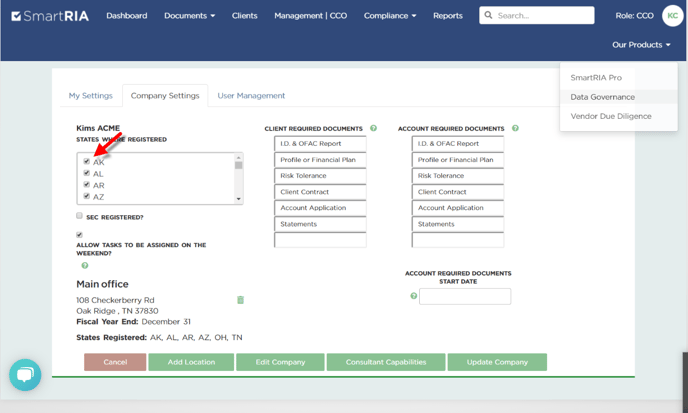 Click the Update Company button.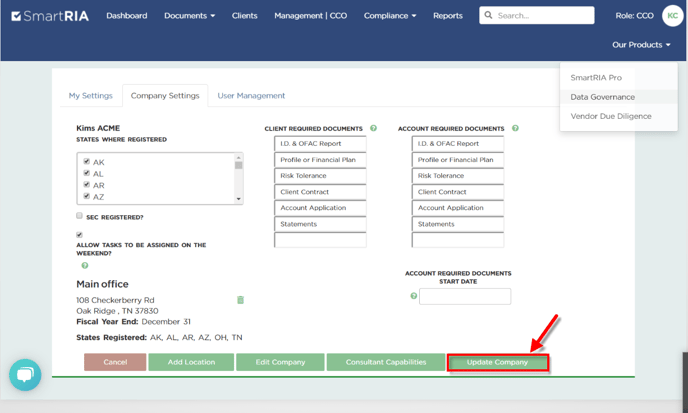 Companies are supposed to check the states where they are registered. If they get new clients or clients move into a state where the state requires registration, we will create an alert telling them that they need to register.