Learn how to quickly share clients multiple advisors.
Role: CCO, Compliance, Compliance Support
Select Clients from the navigation toolbar.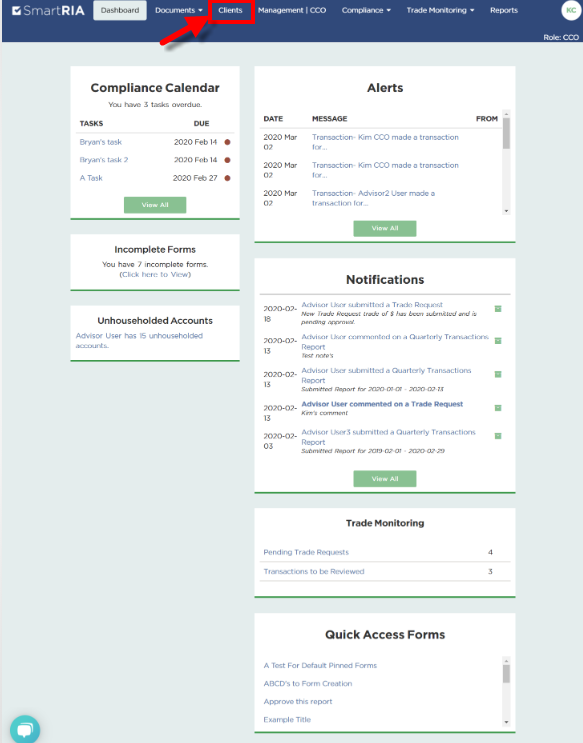 Search for client and click the Search button.

Check the box to the left of the client name.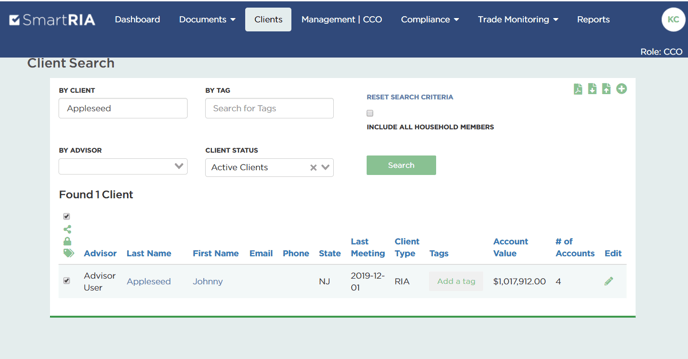 Click the share icon.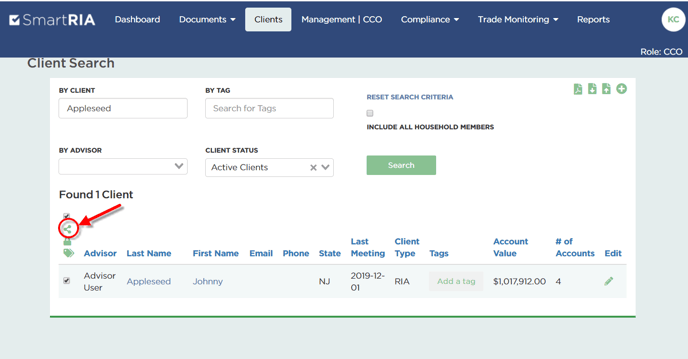 This client is shared with Advisor User.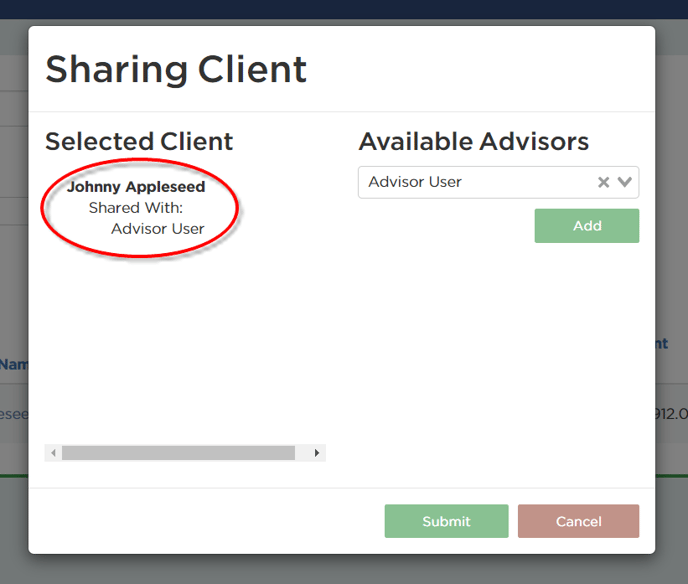 Click the down arrow to the right of Available Advisors. Select a different advisor from the list.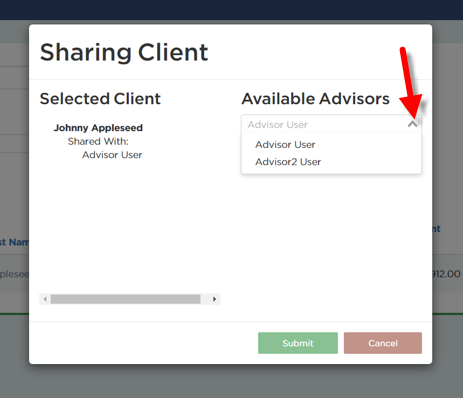 Click the Add button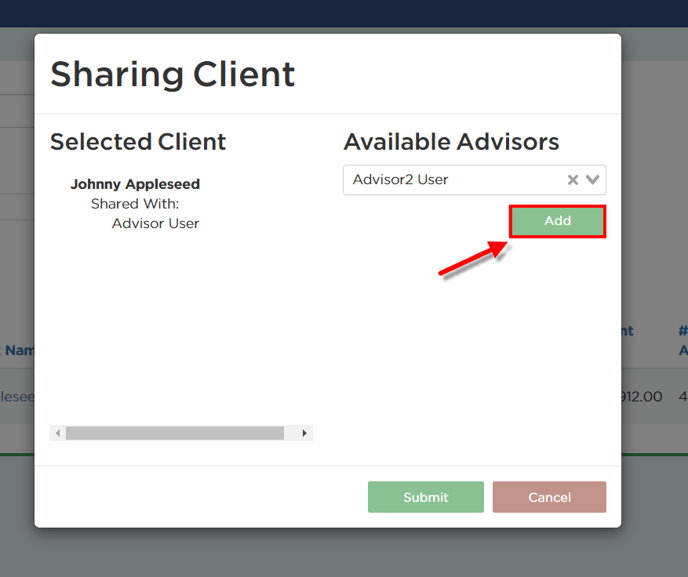 The new advisor is added to the list for the selected client.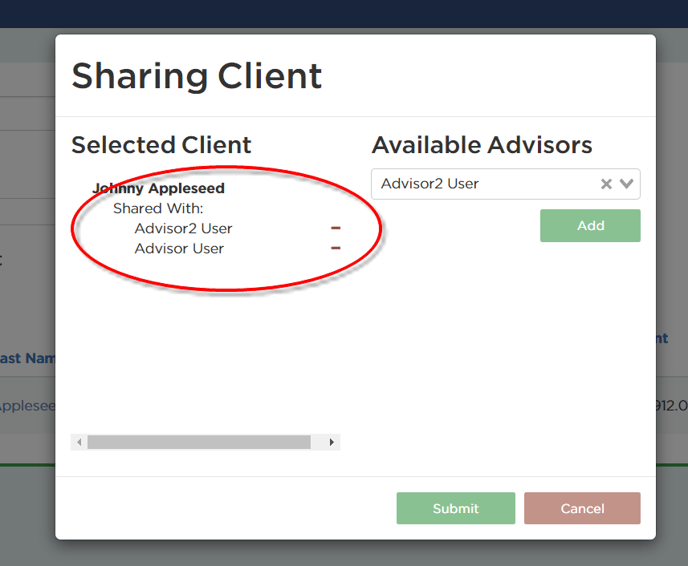 Click the Submit to save changes.
All advisors who have shared access to a client have full access to that client, including viewing, editing, uploading documents, completing annual review meeting forms, etc.
Share access can only be modified by users with CCO, Compliance or Compliance Support access. These users can manage shares by selecting a client or multiple clients, then adding/removing advisors from the popup.
Sharing a client does not reassign / move the client to another advisor. The reassign / move client feature still remains on the client edit screen just as before.