How to remove a client from an advisor.
Roles: CCO, Compliance, Compliance Support
Go to Clients on the navigation toolbar and search for the advisor you want to remove from the client.

Select the clients you want to remove (up to 25).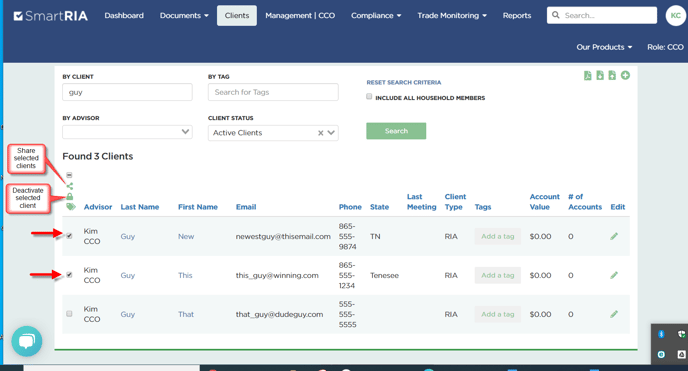 Click the Share icon at the top of the client list and click from the list of available advisors.
Click the add button.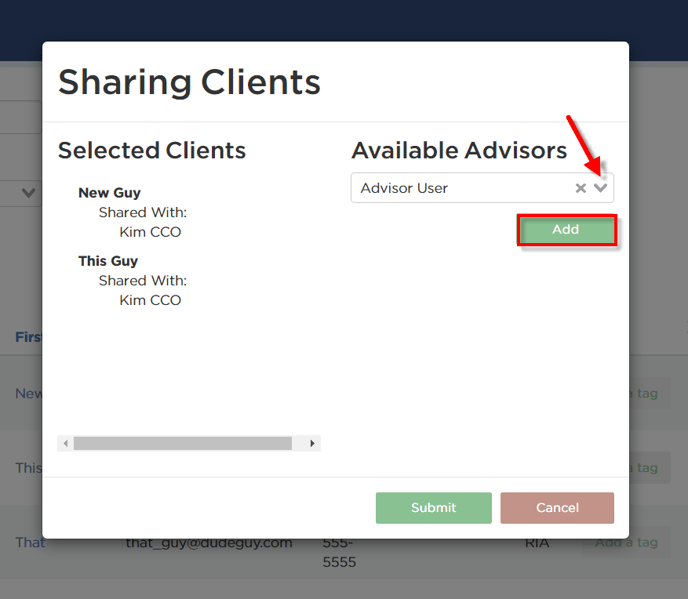 Click the minus icon next to the advisor's name to remove them from the client and click the Submit button to save the changes.