No more searching! Pin frequently used forms to the dashboard, giving advisors and other users quick access to compliance forms.
Roles: CCO, Advisor, Compliance Support, Compliance
Quick Access Panel for Dashboard
Commonly used forms such as Gift Reports, Request for Advertising Review, and Client Complaint forms can be pinned to the dashboard.
To pin a form select Compliance from the navigation toolbar and then select Master Forms Library.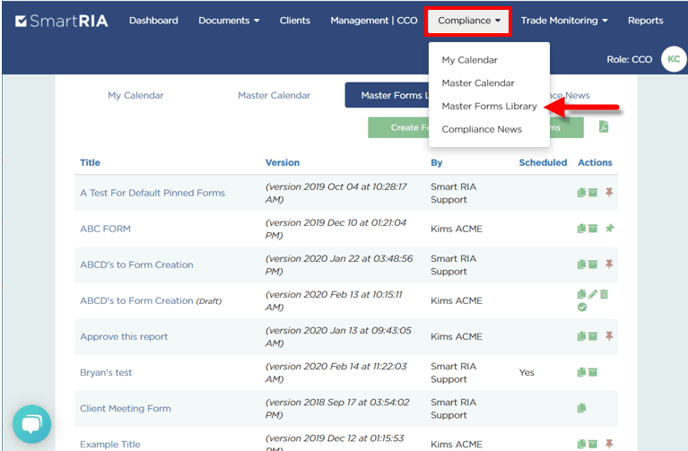 Select the pin icon to choose the forms you want your reps to have on their Quick Access Panel. Forms that are pinned will change from green and slanted to upright and red.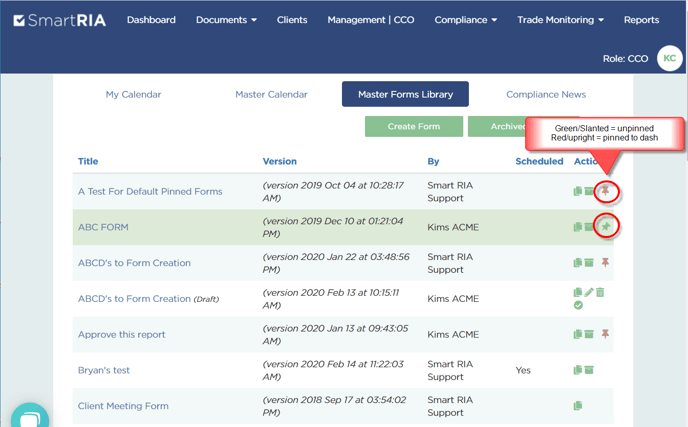 Users will now receive an approval alert for forms submitted from the Quick Access Panel (QAP).
NOTE: If the advisor and CCO are the same person, the user will not get an alert, because the person will already know that their form is approved.
Quick Access Panel Settings
The Quick Access Panel is turned on by default for all companies. CCOs can turn this setting off by going to Settings and selecting the Company Settings tab.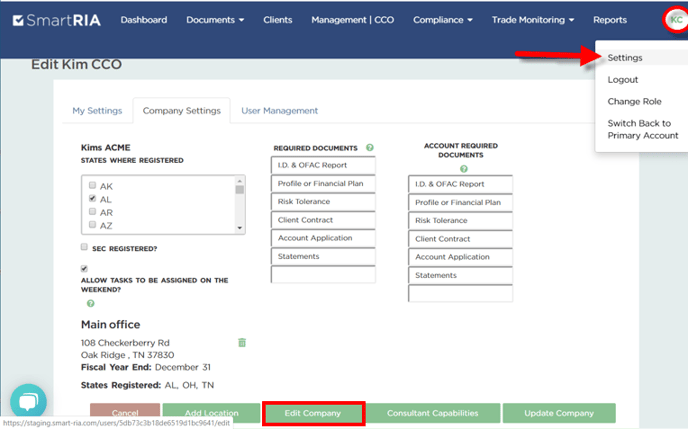 Click the Edit Company button. Uncheck the box next to "Show Forms Quick Access on Dashboard," then click the Update Company button.