Brief explanation of your Dashboard and its functionality
Say Hello to Your Dashboard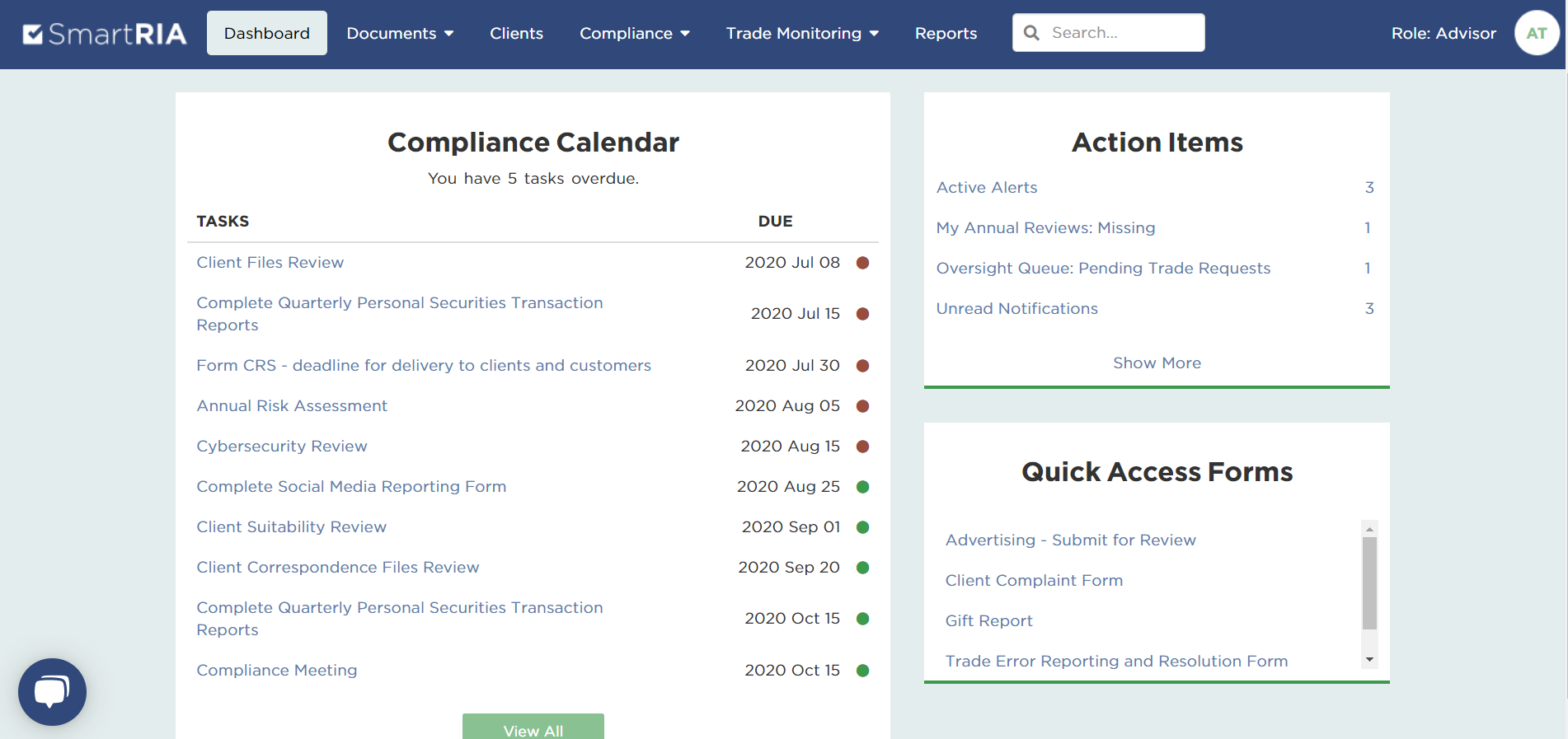 This is your Navigation Toolbar

Anytime you click on Dashboard the App will bring you to the home screen.
Your Documents button will bring up any company documents such as a compliance handbook.
Clients are housed under the Clients button, here you will be able to update clients with annual reviews, account info, householding clients, and much more.
The Compliance button will take you to your compliance calendar where you can see your Tasks, Alerts, and our RSS feed from the SEC.
Reports will allow you to see reports for complete and incomplete forms, completed tasks, alerts for all forms and their status, annual reviews, client reports, client accounts, required and missing documents report, scheduled meetings reports, clients by state, and a file search
The Trade Monitoring Module is an additional module available that provides automated monitoring of Adviser Trading activity. Advisors can edit their own transactions and accounts. Preclearance and Quarterly Transaction Reports are supported as well. Please contact SmartRIA Sales for additional information.
We have our Help Documents and Frequently Asked Questions stored under the Help button.
The little white circle with your initials is where you will go to change your settings, passwords, Integrations setting, and logging out
Your Compliance Calendar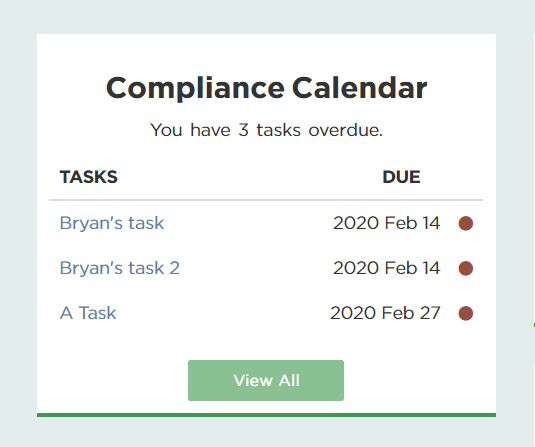 In your Compliance Calendar you will find any and all tasks. In your Dashboard you will see a snapshot of your current tasks. The default view is 60 days for this however, be aware for anything over 60 days will show as overdue (this example has 3 tasks overdue). Clicking on the View All button in the bottom of the box will take you to your My Tasks page, which has a list or calendar view of your Tasks. You have the ability to see any incomplete or completed tasks and can export tasks to the calendar. You can manage alerts and the Compliance News feed allows you to view our RSS feed of SEC compliance news.
Your Action Items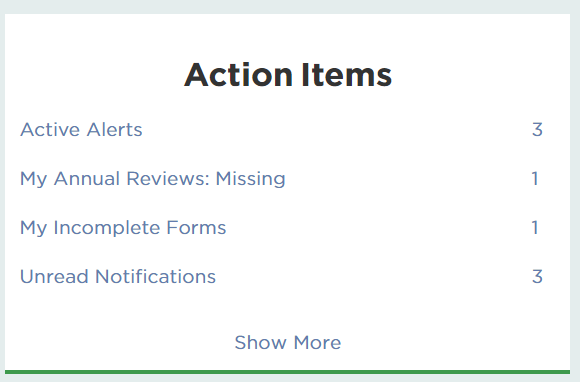 This is a snapshot of your Action Items. Action Items are things you need to respond to or take care of and mostly used to track compliance issues. The items in this list vary depending on your firm and what is currently needed, but here are some examples:
Unhouseholded Accounts
The Unhouseholded Accounts link lists accounts that do not have a client assigned. Here you can create new clients with the selected account and add to an advisors personal account.
Incomplete Forms
This alert lets you know if you have forms to review that have been input by an Admin Support user, or by an advisor who shares the account with you.
Here you can view all your incomplete forms and you can view, complete or delete the form.
Quick Access Forms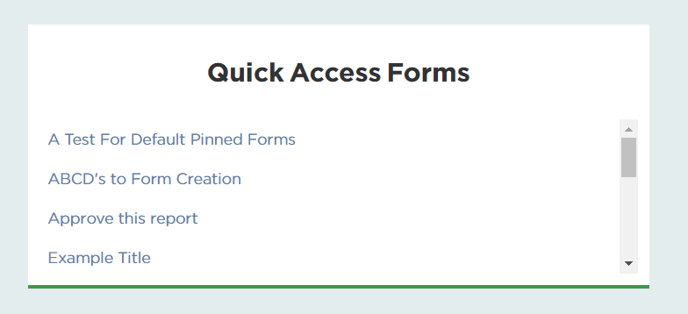 These are quick access forms, commonly used compliance forms that you can simply click on for quick use and submission.
Your Customer Service Portal

In the bottom left of your page is your Support button, this will go directly to Support Team for live chat support within the App, available on every page.