Learn how CCO and Compliance users can reassign clients to a new advisor(s)
Follow these steps to change a client's assigned advisor:
Select Clients from the navigation toolbar.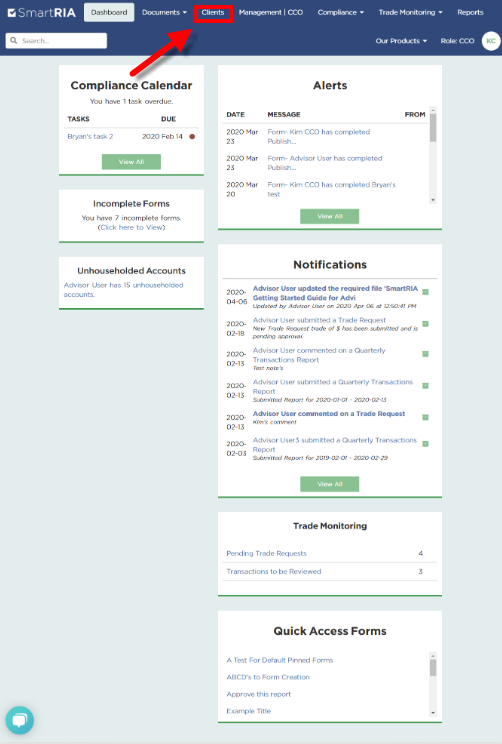 Search for client and click the Search button.

Check the box to the left of the client name.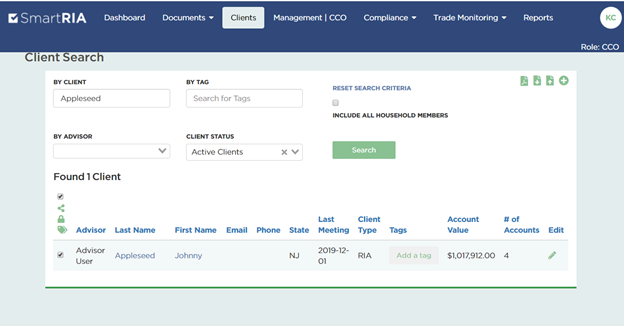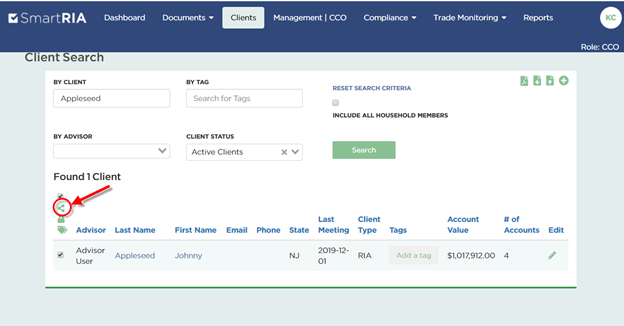 This client is shared with Advisor User.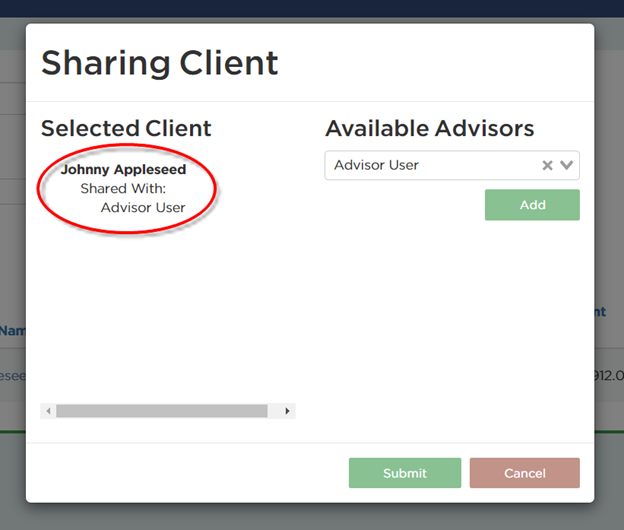 Click the down arrow to the right of Available Advisors. Select a different advisor from the list.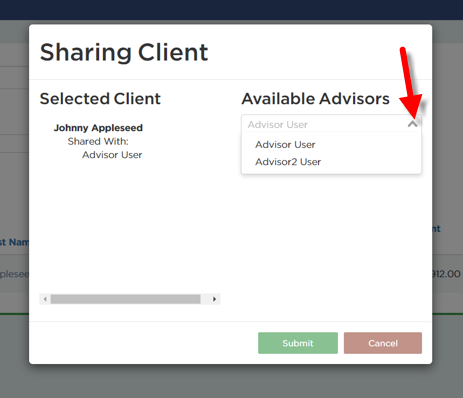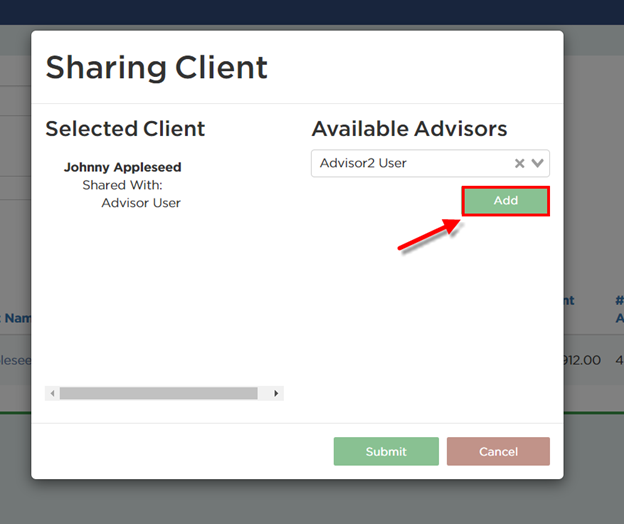 The new advisor is added to the list for the selected client.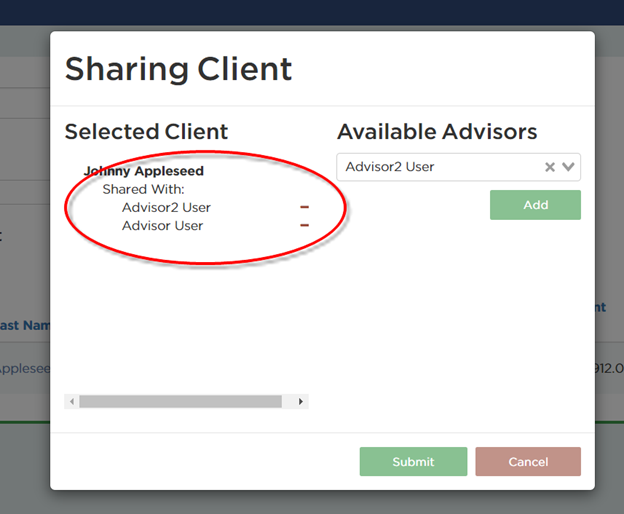 Click the minus "-" icon to the right of the original advisor to remove it from the list and click the Submit button to save the changes.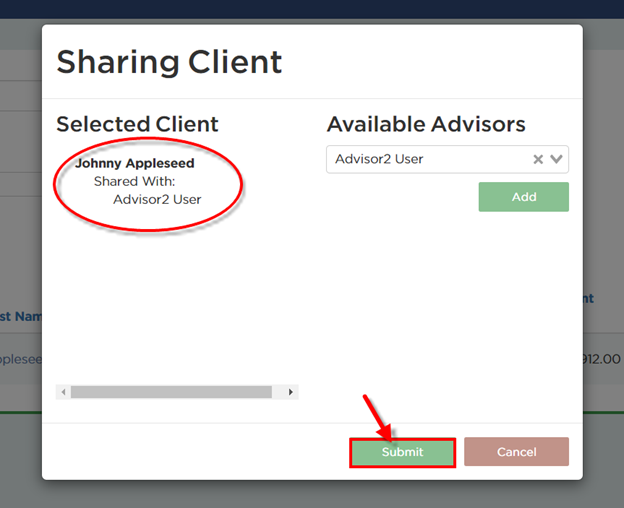 Applicable Roles: CCO, Compliance
Applicable Versions: Professional, Enterprise
See also: Sharing Clients