Learn how to edit compliance-related and demographic data for your clients in Smart RIA.
Role: CCO, Advisor, Compliance Support, Compliance
Select Clients from from the Navigation bar and search for a client. Click into either the First Name or the Last Name for the selected client.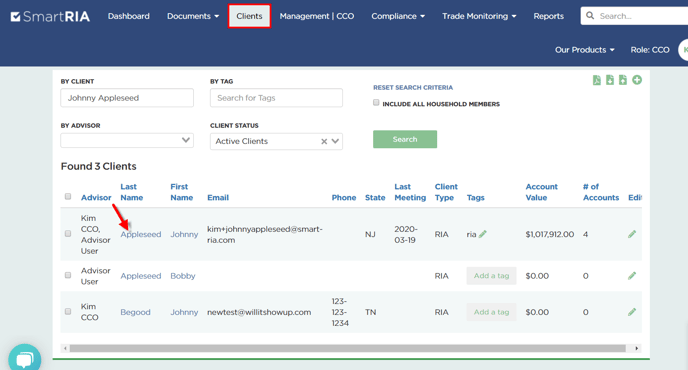 To add notes for client documentation click the Add Client Note icon in the upper right part of the window.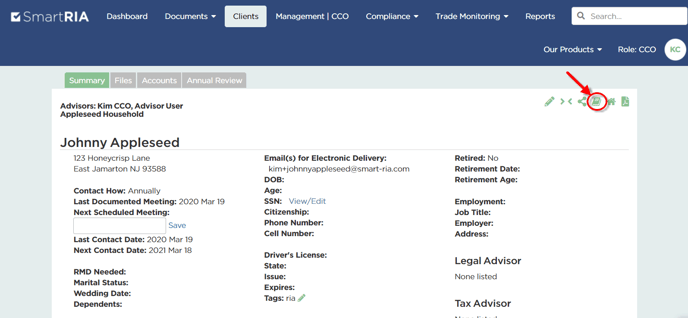 You can add client notes for audit trail documentation. Click the Add Note button to save the note.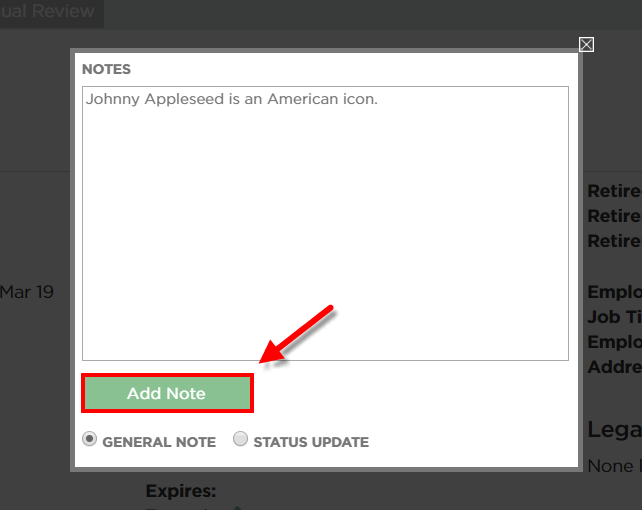 Click on the Edit Client icon to change your client data or add to it.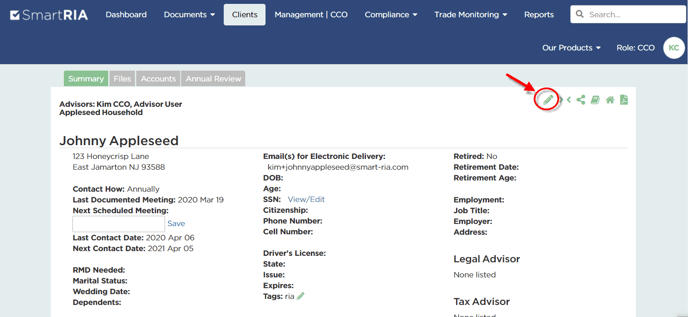 Here you will find the most important information for you to keep up to date.
Client Type - Select as many types as apply to your client including RIA, Broker Dealer and others.
Required Documents - If you are storing your client documents somewhere other than SmartRIA you can check them off in the client edits screen to stop receiving alerts regarding them.
Client Address - State of resident for state registration alerts
Client Date of Birth (DOB) - For RMD alerts