Ability to quickly Link multiple or all employees to a Vendor
Applies to: CCO and Compliance roles
Summary: Select multiple employees, or all employees, when linking employees to a new or existing Vendor in the Data Governance module.
NOTE: Employees without access to SmartRIA should also be added in the Data Governance module, and included in your access records for vendors.
1. Go to Compliance > Data Governance > Vendors.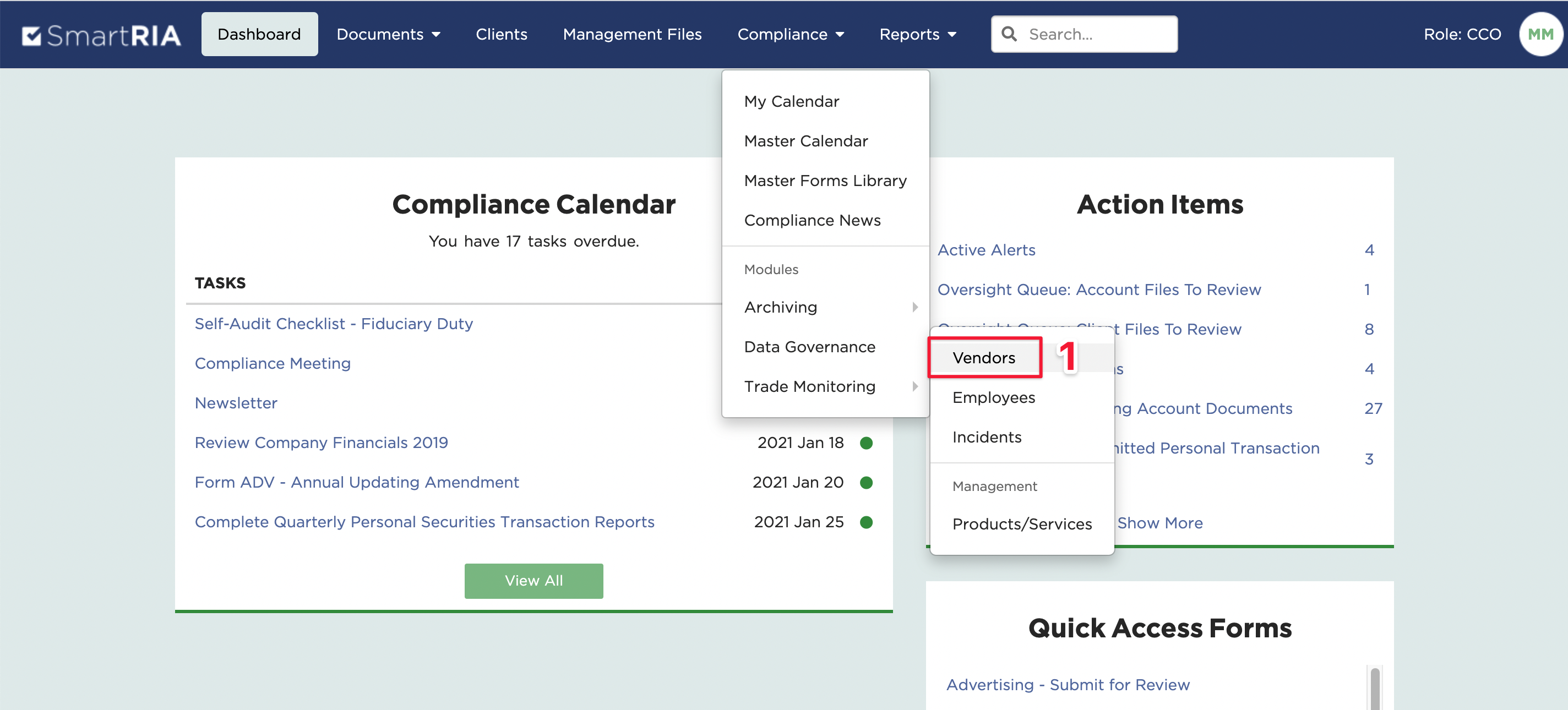 2. Select a Vendor to edit and go to the Access tab.
3. Click Link Employees

4. Either choose multiple employees in the Select Employees to Link dropdown, or link all employees by checking the box next to CHECK TO LINK ALL EMPLOYEES IN YOUR COMPANY.
5. Click Submit when finished.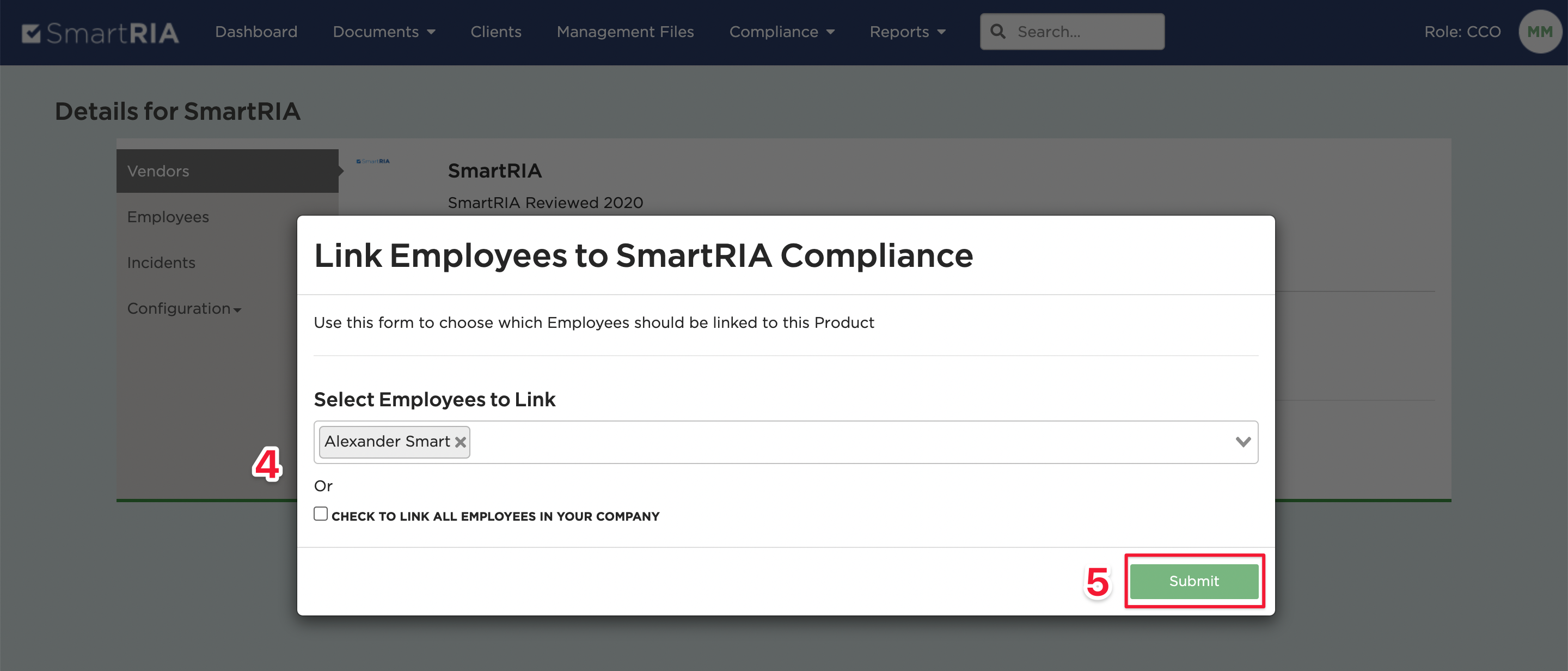 Data Governance is an add-on module with an additional cost. Contact Us to find out more about the how SmartRIA vender due diligence and data governance can benefit your company.