Learn how compliance calendar tasks are used in SmartRIA CCO and Advisor workflows.
Role: CCO, Advisor
Access your task list from the dashboard or by clicking My Calendar from the Compliance tab on the Navigation toolbar.
You can change your view of tasks from list to calendar view to suit your purpose.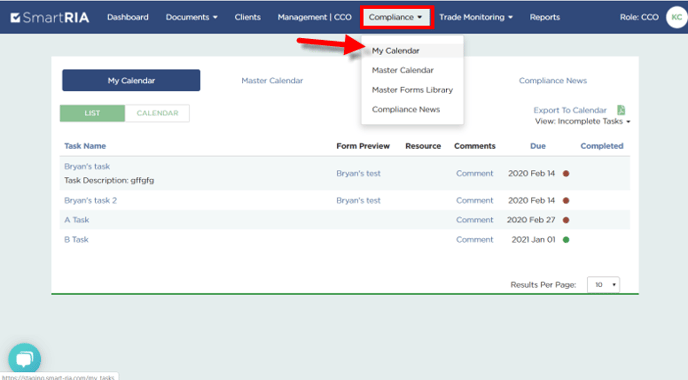 Sort tasks by by clicking the Task Name, Due Date or Date Completed.
Click on Comment to ask the CCO a question or add an explanation of how you completed a task.
To mark a task complete click on the task name and then click Mark Task Complete. The task will no longer display in the task list.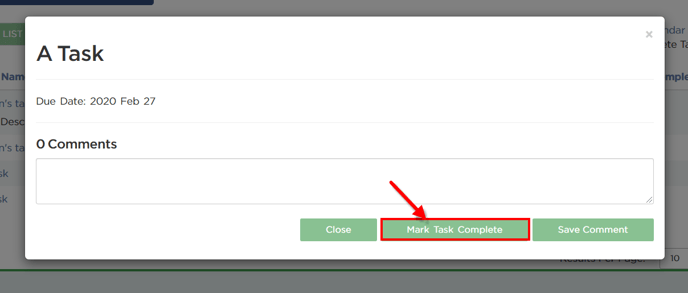 If a form is attached to a task click Start Form, complete it and then save and submit it to complete the task.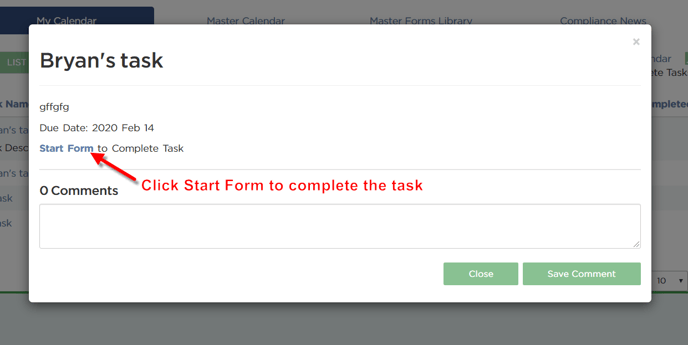 Your CCO will be notified and the task will be removed from your incomplete list.
You can also preview a form assigned to a task. Click on resource links to view more information about the task if available.