Completing a Task with a Form
Step 1:
Click on the task you want to complete under the Compliance Calendar pane on your dashboard.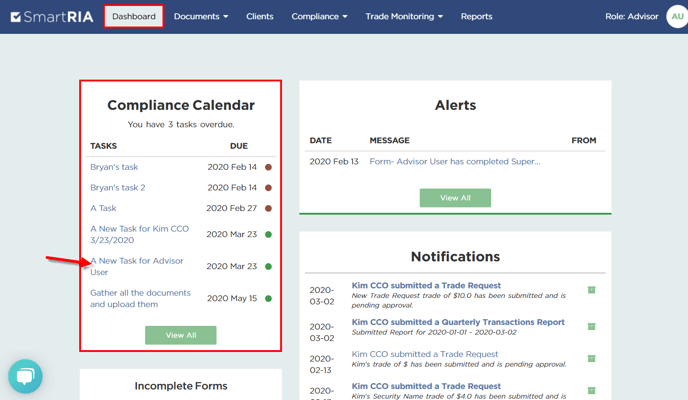 Step 2: Click on "Start Form".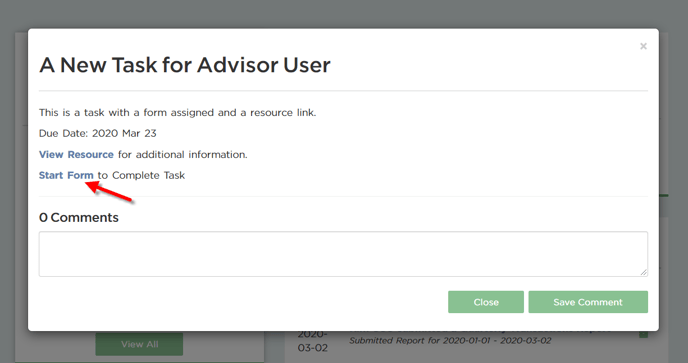 Step 3: Complete form, sign (if necessary) and submit.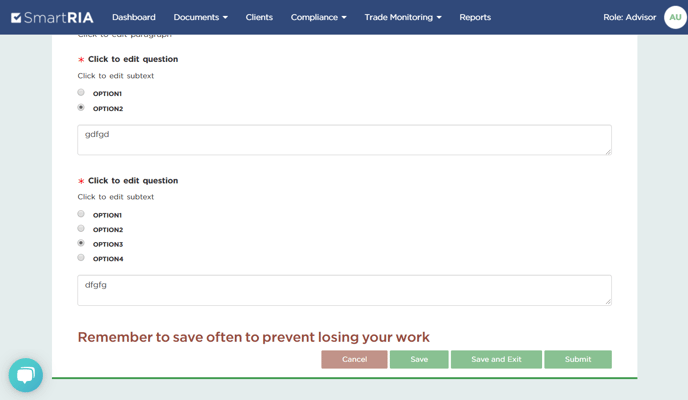 Completing this step will also complete the task. The task is removed from your task list and the CCO will receive an alert that the form has been completed.
NOTES:
To view the approval status of the form, go to Reports > Form Status Report, and enter desired date range to view.

For CCOs or Compliance team users, learn how to mark a task complete or how to edit a task / form workflow.