Go to your user settings (hover over your initials in the top right corner, then click on "Settings".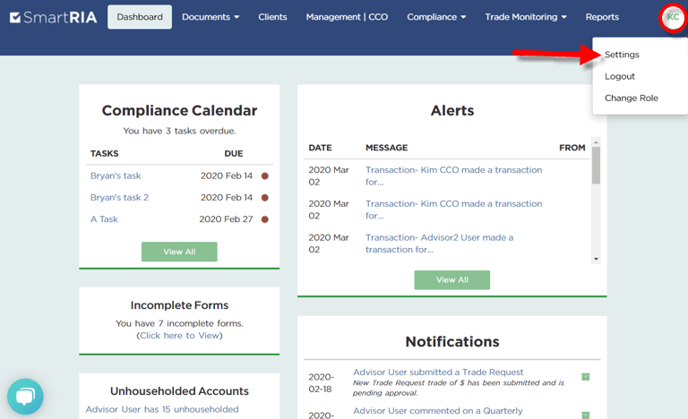 Click the Integrations button.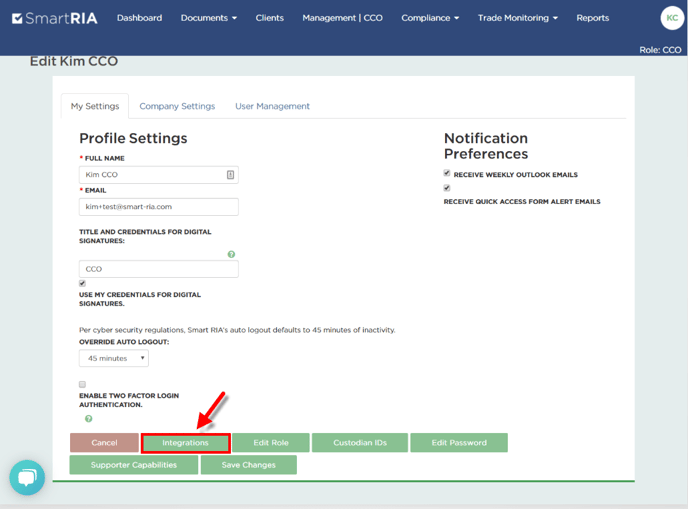 When you click on it, you'll see a form to enter your Wealthbox username and password.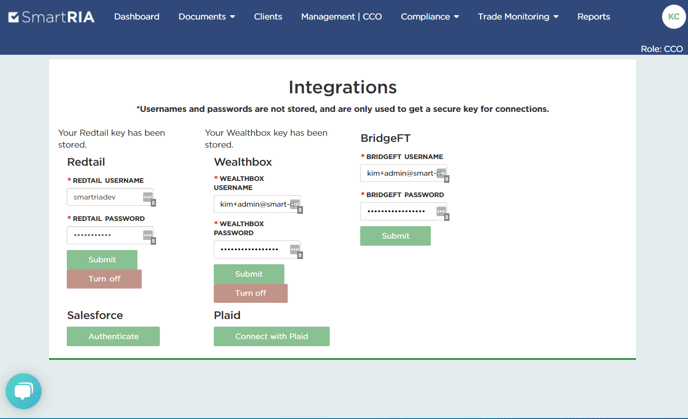 This will set up the connection to the import. Once you enter this info, a popup will appear with the types of users to import.
IMPORTANT: Compare this to your contacts' statuses in Wealthbox to be sure that you will be importing the clients you want. There are multiple ways to categorize contacts in Wealthbox and Redtail. We use "Status" for both vendors.
Check the appropriate boxes and hit submit.
For Wealthbox, clients will be imported overnight and there is a scheduled job that will bring in updates every night.
For Redtail, clients will begin importing once you hit the submit button. However there is no nightly task so if you add clients in Redtail you'll need to go back to the integrations page and import again.
Salesforce:
We also have a basic integration with Salesforce, which is also accessed under integrations. If you want that as an option but don't see it, please contact SmartRIA support.
For Salesforce, we bring in all contacts and we bring in these fields:
FirstName, LastName, Birthdate, Email, Phone, MailingStreet, MailingCity, MailingState, MailingPostalCode
If the client doesn't exist, we create them in SmartRIA and if they already exist, we update the above fields if they change.