CCO Access to Advisor Documents
How to access and upload documents for advisors as a CCO
CCOs and Compliance users can now share documents with specific advisors using our new advisor document storage.

How to view Advisor Documents as a CCO and Compliance user:
1. Hover over your initial icon and select Settings and click the User Management tab.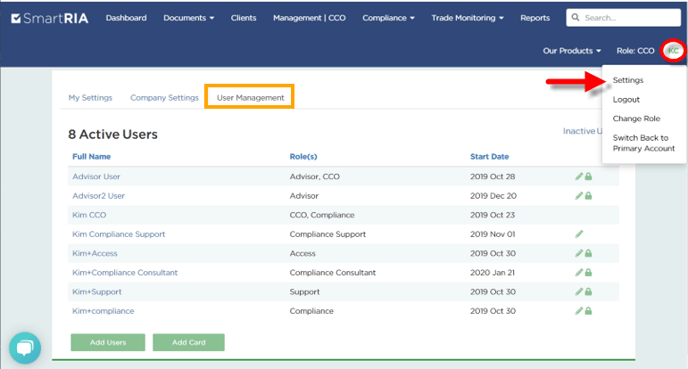 2. Click on the Advisor's Name
3. Click "View User Documents"