Learn how to link custodial data feed with your advisors
Role:CCO, Compliance, Compliance Support
SmartRIA currently has custodial data feeds available through several sources, directly through Schwab, TD Ameritrade, Black Diamond, and BridgeFT Atlas, and have a manual process for LPL data. Our support staff can help you get these set up.
With a custodial data feed, we will show account balances, holdings, and transactions. This allows you to store required account files, turn on trading inactivity alerts, and more, but first, we have to make sure some things are connected.
This article assumes that you have gone through the process of getting the data feed initiated and data is or will be coming in soon.
Rep codes have different names from different custodians. For example Schwab calls them "Master Ids". These are the codes that advisors are assigned by their custodian and link them to the accounts that they manage.
Step 1: Hover over your initials in the upper right and select Settings.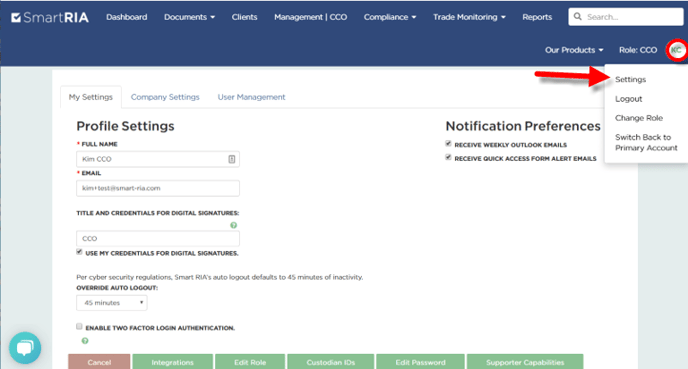 Step 2: Click the Custodian Ids button.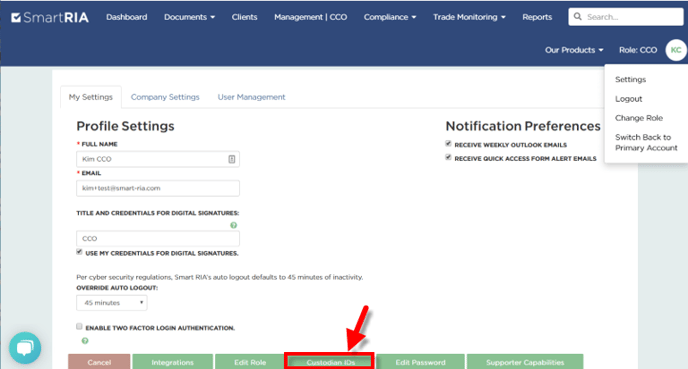 Step 3: Select the user to update and click the Submit button.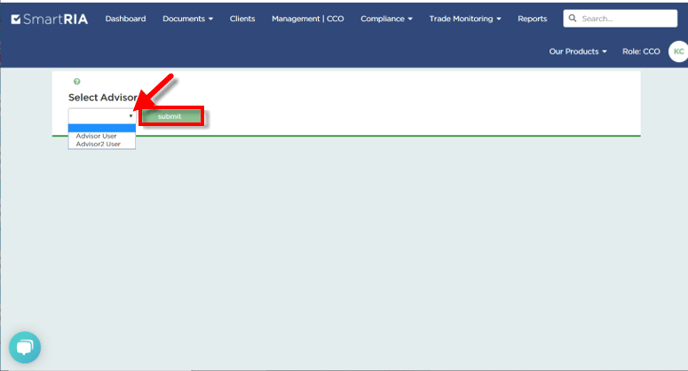 Step 3: Enter the custodian IDs for the user and click the Update Advisor IDs button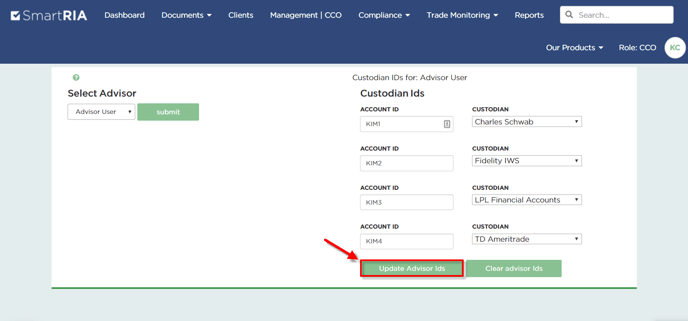 Step 4: Repeat this process for all advisors in your firm, and when a new advisor comes on board or advisors get new rep codes.
Step 5: If your firm's custodial data is already coming in, the next step is to household accounts. The steps for that can be found here: https://help.smart-ria.com/unhouseholded-accounts